About us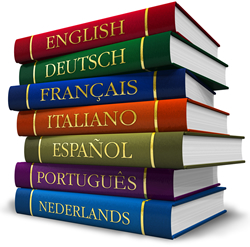 We have applied our internally-developed software as well as the experience and know-how gained during the PCA project to additional language combinations and expanded our competency beyond Slovakia's borders. Today we deliver translation and interpreting for clients all over Europe and in all of Europe's languages, always using professionals who are native speakers of the target language. Through our partner agencies in Asia, we also provide translation into several non-European languages.
Quality of service is our top priority, and our quality management system has been certified under the ISO 9001 standard since May 2007. In delivering translations, we conduct our work as per EN 15038:2006. Our goal is continuous improvement while delivering services of the highest level. We also offer our clients additional services such as evaluating translations according to the LISA standard, preparation of reports for ongoing translation projects, dispatching interpreters for business trips abroad, organising business visits to Slovakia (including providing interpreters) and much more.
Our company is a member of the Slovak Terminological Network, and regularly participates in its conferences. This forum provides the opportunity for participants to resolve terminological questions connected with translation into Slovak and to thus contribute to the unification of expert terminology in numerous fields (law, agriculture, aviation, the environment, etc.).